Gold Coast Show Organisers Thank Their Sponsors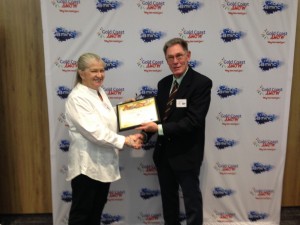 Gold Coast, September 2014
The 107th Gold Coast Show proved to be an all round success. The new grounds were spacious and well presented, the weather was perfect and visitors had the opportunity to stroll around the grounds or relax at the Racecourse.
Doug Reiser, the President of the Gold Coast Show thanked all the sponsors for making this show a success.
"Minc was proud to assist in being a community partner and in making this iconic show a success ", says director Mark Anttilla.
The Gold Coast show is renowned for its authenticity and creativity. Values Minc is striving to emulate through attracting genuine people who are experts in their fields.
Since their inception in 1997, Minc has gained a wealth of expertise in all aspects of the building and property services sectors. "We started off providing facility management and maintenance services to property owners in South East Queensland", says Mr. Anttilla. "Now we complete multimillion dollar projects for commercial and strata buildings all over Australia, and this is only one aspect of our capabilities." A recent milestone being the full refurbishment of the landmark building 'Hi-Surf' at the Gold Coast.
"How do you ensure the authenticity of your services provider?" asks Mr. Anttilla. "My advice for customers is to ask if they have licences and safety systems in place. With Minc they can be sure they have!"
Contact Minc on 1300 88 6462 or send an enquiry through www.minc.com.au
Our experts are standing by.