Franchises
Take your business to the next level with a Minc Franchise.
Minc offers a range of franchise opportunities at both a branch and trade level. If your experience and passion is in management, then one of our Minc Master Branch Franchises could represent a perfect next-step in your career as a manager. If instead you are an experienced tradesperson, whether that be in electrical, building, plumbing or any other discipline, then a Minc Trade Franchise might be perfect for you.
Regardless of which franchise level you operate at, Minc's highly-refined franchise system can add enormous value to your existing business career.
Our benefits include:
Multiple Income Streams
Proven sales and client development processes
High repeat sales
Significant business growth opportunities
Business and in-house IT systems developed and refined over 15 years
Access to our unique internet based works management system
Support 24 / 7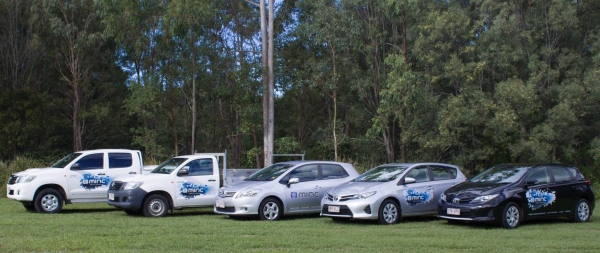 This is the perfect opportunity to be a part of an innovative team that makes a real difference to its clients and has exciting growth plans, with some of our Franchisees now operating multiple territories.
Know that by stepping into Minc you'll be backed by a highly trained team.
If you have a relevant background, share our core values and have the desire to succeed please contact Minc.
A better franchise on so many levels.
The great thing about working with Minc is that we've already done a lot of the hard work for you.
Simplified Start-up
Your own territory
Turn key operation requiring minimal training to start up
Multiple revenue streams
Cross-sales from other franchisees
Continuity of work with existing Minc clients
Cost savings when you buy from preferred suppliers
Business name registration
Existing customer base
Support
Comprehensive establishment support
Support through the Franchise Mentoring Program and branch support
Holiday and illness backup through other franchises
Access to research, training, guest speakers, code updates and industry newsletters
Systems
Minc comprehensive systems
Minc software package (Minc Online)
An online database to track projects, clients and contractors
All telephone calls in your territory directed to you through a single 1300 number
Pro-forma documents such as procedures, EOI's, tenders, newsletters etc.
OH&S equipment
Sales
Collateral including sales folders, brochures, business cards, uniforms and stationery
Initial advertising support to announce your start-up
Office / vehicle signage
Start-up customer care equipment
More About Minc
Minc is a building, construction and maintenance services provider with a strong industry reputation, and a network of national clients including Kmart, NRMA and Woolworths. We cater to these clients and thousands of properties with our core service streams:
Project works
Remedial & rectification
Maintenance
Facilities Management
Cleaning
Our projects range from minor works to multi-million dollar projects, including maintenance, repairs and refurbishments. The buildings comprise of a diverse range of commerce and industry, including commercial, retail, industrial, tourism, high-rise residential, hospitality, government, education and aged care.
We are continually improving our business processes, by innovation and responding to changing customer requirements and needs. This ensures that Minc remains at the forefront of the property services industry.